Blogs and other online media continues to chip away at the popularity Network News once enjoyed.
The Project for Excellence in Journalism State of the News Media 2008: Annual Report on American Journalism offers the following display of Evening News Ratings in decline since 1980.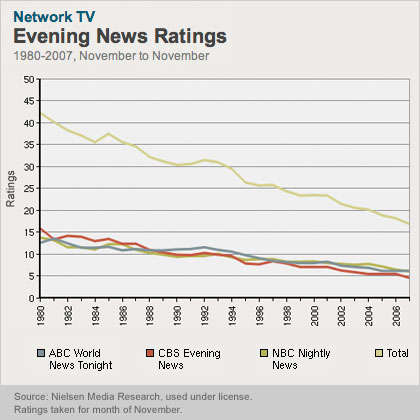 Above version of chart published on Slate.
You can also view other charts or build your own charts online.
The full report is available online for reading or printing (in HTML only).